CARPET CLEANING TAMPA
Why is DRY cleaning taking over Tampa?
To understand why hundreds of people in Tampa are switching to the dry cleaning methods, you have to understand the core aspects of carpet cleaning. All carpet cleaning services begin by finding the ways to extract the dirt, the grime, and the other from the carpeting. While there are dozens of ways to do this, they are not equal. The traditional way is to throw down gallons of water onto your carpet mixed with detergents to dissolve dirt. As anyone who has ever used a service like this knows, this is extremely inefficient as it often results in dozens of gallons of water being left behind.
Dry Carpet Cleaning is healthier, better for flooring, and safer. By not leaving water behind, you are increasing the lifespan of your flooring and saving thousands in maintenance costs.

This is completely avoidable if you use the much more convenient dry cleaning system. The dry cleaning systems use a semi moist sponge-like organic compound. These sponges are vigorously worked into the carpet and therefore absorb dirt. The sponges are then fully extracted using high power vacuums which result in the dirt and grime being removed from your home. A wet or steam cleaner will often leave behind up to 20% of the water that they use. This means that on a normal job using 50 gallons of water, up to 10 gallons of water maybe left in your home. This dirty water becomes a source of mold, bacteria, and horrible odor that eventually lead to carpet falling apart and needing to be replaced.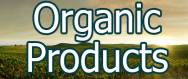 Our cleaning materials are plant based. Not test tube based.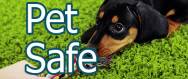 Sparky can enjoy playing on the carpet! No worries about harmful detergents.
In contrast, dry carpet cleaning sponges are some of the most advanced technology in the cleaning industry. By containing small amounts of moisture, they are able to fully pull out the dirt and grime that causes spots, traffic, and odors. If you wish to truly extract the stains and this dirt, you have no better options than Dry Carpet Cleaning. In fact, as soon as many of our clients see our technicians in action, they immediately are in awe. The results are significantly better than many of the other services they have used because of the technology that drives our cleaning method.

InstaDry uses several systems that are certified by major organizations including the Carpet and Rug Institute, Wool-Safe Organization, and Asthma and Allergy Assocation
Additionally, the low moisture system that InstaDry specializes in is utilized in a variety of cleaning environments. It is equally powerful for rug cleaning, tile and grout, and upholstery as it is for carpets. The benefits of not over-wetting your flooring helps protect rug seams, fragile grout, and cushion integrity alike. One of the most recent innovations in home cleaning has been the invention of low moisture systems for cleaning wood floors as well. InstaDry believes that innovation is the core of industry and we have picked up the latest technology to allow us to clean hardwood floors using the low moisture system.