CARPET CLEANING DUNEDIN
What does carpet cleaning mean?
Carpet cleaning means finding a way to extract dirt, oil, and other soiling that has dirtied the fibers of the carpet. The usual way to combat the layer of mess is to soak it in detergent-filled water until it dissolves. The problem with this is that, because of the excess water, it can run down to the bottom of the carpet. At the time of drying, much of what ran to the base of the carpet wicks back to the top.
Dry Carpet Cleaning is healthier, better for flooring, and safer. By not leaving water behind, you are increasing the lifespan of your flooring and saving thousands in maintenance costs.

InstaDry avoids this issue by employing the use of carefully-measured amounts of water, detergent, and safe-to-use solvent contained within micro sponges. These sponges not only contain the cleaning agents, but when they've been scrubbed against the fibers of the carpet just as one would scrub a kitchen counter, they trap the dirt and oils. These sponges are designed so well that even if they were left behind, they would continue to keep hold of the soil and could be extracted by a normal vacuum.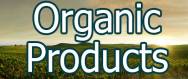 Our cleaning materials are plant based. Not test tube based.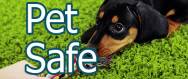 Sparky can enjoy playing on the carpet! No worries about harmful detergents.
These sponges are perfectly safe for pets and people and are organic. They are certified by many major organizations that trust this system to combat allergies, protect your carpet, and leave a clean that lasts. Not only is this system perfect for carpet, but it works extremely well on tile and grout, upholstery, and even hardwood floors!

InstaDry uses several systems that are certified by major organizations including the Carpet and Rug Institute, Wool-Safe Organization, and Asthma and Allergy Assocation
Dunedin is home to some of the best beaches in the world. Why not also have one of the best homes in the world? With InstaDry Carpet and Tile cleaning, you can have the best floors and upholstery in the world too. Maybe you operate one of the great small businesses downtown. The traffic that comes through can really add up quickly, so having a cleaning schedule is important. InstaDry can help you set up return visits at the right frequency to save you both your floors and money.