CARPET CLEANING MADEIRA BEACH
What level of technology does InstaDry have?
InstaDry uses the most advanced low-moisture cleaning method to date. Instead of using many gallons of water and excessively high powered extraction (which still manages to leave way too much water behind), we use specially formulated micro-sponges. These sponges contain precisely measured amounts of water, detergent, and safe-to-use solvent. The organic compound is safe for pets and people, and is hypo-allergenic. The safety of our cleaning material combined with the fact that it does not leave excess water behind (water facilitates biological growth) makes it the best solution for your home or business.
Dry Carpet Cleaning is healthier, better for flooring, and safer. By not leaving water behind, you are increasing the lifespan of your flooring and saving thousands in maintenance costs.

Not only is our service perfect for cleaning your home or business, but it is the best solution for cleaning rugs, tile and grout, and even upholstery. Avoiding high volumes of water protects rug seams, easily crack-able grout, and the overall health of your cushions. Recent advancements even allow us to use our system to clean hardwood flooring.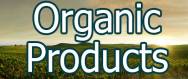 Our cleaning materials are plant based. Not test tube based.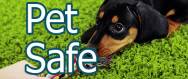 Sparky can enjoy playing on the carpet! No worries about harmful detergents.
Madeira Beach, two miles long and a smile wide, is your home. You get to see enough water just living near the beach. Why be forced to see more in your carpet and have to wait for it to dry? With InstaDry, your carpet is already done and ready to welcome your feet back as soon as we are finished. A dry and clean floor is a healthy floor, and that's what we assure you of with our Cleaned Right Guarantee.

InstaDry uses several systems that are certified by major organizations including the Carpet and Rug Institute, Wool-Safe Organization, and Asthma and Allergy Assocation