CARPET CLEANING PINELLAS PARK
How does dry carpet cleaning work?
Dry carpet cleaning works by applying micro-sponges that contain a small amount of moisture to the surface of your carpet. Following this, running a scrubber and extractor that pushes and pulls the sponges to and from the deepest part of the carpet cleans the fibers. This prevents any dirt, grease, or oil from escaping into the bottom of the strands of the carpet and re-surfacing later. Since this solution does not drench the carpet, there is no risk of bacterial growth within the fibers after the cleaning.
Dry Carpet Cleaning is healthier, better for flooring, and safer. By not leaving water behind, you are increasing the lifespan of your flooring and saving thousands in maintenance costs.

InstaDry uses the finest tools certified by multiple organizations, guaranteed to give the best clean. This cleaning process and advanced technology can be used on carpet, rugs, upholstery, tile, and even hardwood floors. This cleaning technique is perfect for antique pieces as there is no risk of over-wetting. In wet-clean systems, to extract the water used, powerful extractors must be used that could also damage antique items. Even with these powerful extractors, up to 20% of the water used is left behind! InstaDry's dry-cleaning process won't leave any water behind.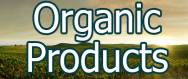 Our cleaning materials are plant based. Not test tube based.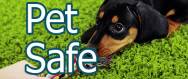 Sparky can enjoy playing on the carpet! No worries about harmful detergents.
We know those living in Pinellas Park lead busy lives, so we do the very best in far less time than other cleaning services. Up to 50% of the area is filled with snow birds who want their home to be in perfect condition by the time they return. Our goal is to make your home ready to present to others as soon as we are finished. Leaving your carpet dry when we're done means it's ready to be walked on right away. No drying-time, no waiting. Get back to your clean home without any hassle.

InstaDry uses several systems that are certified by major organizations including the Carpet and Rug Institute, Wool-Safe Organization, and Asthma and Allergy Assocation