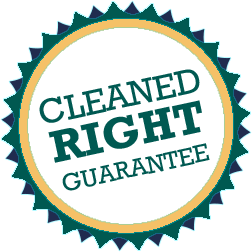 There is no better way to know that a company is on your team than to have them promise to serve you better than the competition. The truth is that the InstaDry team takes a pride in its service that other companies do not. We understand that from the first call to the final email, you need the utmost attentiveness, openess, and dedication that comes with high quality service. Within Tampa, there are many options when it comes to picking your carpet cleaning company. Our desire is to make that choice easier for you. Whilst there are a million ways that our technicians, our managers, and our administrators go out of their way to please you, we have simplified them to 3 major tenets:
Tenet 1 To always provide open and honest communication to our clients.
Everyone you speak to within our business knows that in order to earn your trust, we need to follow the utmost guidelines for honesty. Our administrative team will give direct upfront costs that are firm quotes. This means that the price you are quoted is the one you will pay for the service, no hidden costs! Furthermore, our technicians will give you realistic expectations for the service by doing a small test area prior to the job if they are concerned about the flooring. From start to finish, we believe that honesty is the best policy.
Tenet 2 To provide highly trained and professional technician(s) on each job.
When you allow our team to clean your home or business, you are placing your trust in our team. To honor that faith in us, we ensure that each of our technicians go through a background check as well as a full evaluation to asses their aptitude for customer service. If they pass these internal tests, they are then challenged by a test from the PCA (Professional Cleaners Association). This test will ensure that they have the competency they need in a variety of formats to be successful all cleaning situations. Following the administered test, they are then put through a rigorous multiple week training program with a dedicated instructor. All three of these components guaramtee that your job will be done by an experienced professional.
Tenet 3 To deliver a valuable service with a goal of complete customer satisfaction.
Since our service is dry before the technician leaves, we are able to offer the unique capabilitiy to do a post-job walkthrough with you to point out any residual stains, troubled cleaning areas, as well as any further service opportunities that they spot. Additionally, since we offer free test areas that will give you a feel for the service, if you do not wish to continue with the clean after the test area, our technician will pack up and leave at no cost to you. We believe that these simple quality checks can go a long way to providing you with a high amount of satisfaction with our work.
If at any point you feel that we did not meet the caliber of service that is stated above, please call us. We strive to make every encounter positive and want to ensure you get the full benefit of our Cleaned Right Guarantee!