CARPET CLEANING BLOOMINGDALE
What can Bloomingdale expect from DRY carpet cleaning?
The most advanced wet-clean services pale in comparison to the low-moisture cleaning methods employed by InstaDry. Wet-clean systems require the use of many gallons of water which then must be withdrawn with high power extractors. Even then some of this water is left behind, giving way for mold and other things to grow. InstaDry protects you from this risk by using carefully measured amounts of liquid and detergent which is contained in very small organic sponges. These sponges serve to scrub the fibers of your carpet similar to how a kitchen sponge would be used, and traps the dirt within itself.
Dry Carpet Cleaning is healthier, better for flooring, and safer. By not leaving water behind, you are increasing the lifespan of your flooring and saving thousands in maintenance costs.

A wet-clean system would instead drench the carpet, break up the dirt and oils, and then wash them down to the base of the carpet where they would later resurface as the carpet dried. InstaDry's method leaves the dirt near the surface where it started, and contained in sponges that decay into a residue that can be extracted with even the most generic of vacuums. Our dual counter-rotating scrubber and vacuum combo is perfect for the job, as it pushes these sponges down to get the best deep clean and then immediately removes them.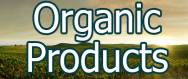 Our cleaning materials are plant based. Not test tube based.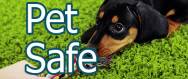 Sparky can enjoy playing on the carpet! No worries about harmful detergents.
Bloomingdale is your home, and you should expect nothing less than the best from anyone who enters it. With our Cleaned Right Guarantee you are assured your carpets, upholstery, grout and tile, and even antique rugs will be cleaned properly the first time. Everything will be cleaned within just a couple of hours and left dry, ready for you and your family right away.

InstaDry uses several systems that are certified by major organizations including the Carpet and Rug Institute, Wool-Safe Organization, and Asthma and Allergy Assocation