CARPET CLEANING INDIAN SHORES
Why is InstaDry the best cleaning service for Indian Shores?
InstaDry uses the most advanced technology when it comes to floor cleaning. It started with how one could clean carpets better. The technology produced that effectively cleans carpets without any of the drawbacks of wet-cleaning also works perfectly on other types of flooring. Our system uses a calculated balance of detergents, water, and safe-to-use solvents that are contained in organic sponges. These sponges, once pushed into the carpet with our extractor and scrubber, wipe the fibers of the carpet and trap the dirt, soil, and oils. Since the mess is safely secured within the sponges, even if it were to be left behind, a normal vacuum could extract it.
Dry Carpet Cleaning is healthier, better for flooring, and safer. By not leaving water behind, you are increasing the lifespan of your flooring and saving thousands in maintenance costs.

The materials InstaDry use are safe for pets and people alike and are of a hypoallergenic, natural design. Unlike water-based cleanings which can leave many gallons of water soaked into the carpet, our clean is dry and ready to welcome your feet back as soon as we're done. Water-based cleans can take days to dry, and while drying can cause mold or bacteria growth.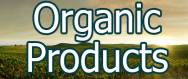 Our cleaning materials are plant based. Not test tube based.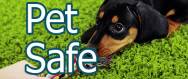 Sparky can enjoy playing on the carpet! No worries about harmful detergents.
High class Indian Shores' motto is "a great place to live," and it should be just that. Let InstaDry clean your carpet and see why our clean is the best clean. Our system is perfect for carpet, tile and grout, upholstery, and even hardwood floors. We can restore antique pieces, protect your current pieces, or simply help you plan a schedule to keep your home or business as clean as it can be.

InstaDry uses several systems that are certified by major organizations including the Carpet and Rug Institute, Wool-Safe Organization, and Asthma and Allergy Assocation