CARPET CLEANING WESTCHASE
Why is InstaDry better?
Advanced technology in carpet, rug, and upholstery cleaning led to the development of the machines InstaDry uses. We don't use an excessive amount of water that will get left behind even after high power extraction. Instead we use special micro-sponges. These sponges combined with our dual counter-rotating scrubbers push these sponges deep into the carpet and then pull them up along the fibers, cleaning them similarly to how one would wipe a counter. This has the advantage of not leaving any liquid or dirt behind.
Dry Carpet Cleaning is healthier, better for flooring, and safer. By not leaving water behind, you are increasing the lifespan of your flooring and saving thousands in maintenance costs.

A wet clean system almost always pushes dirt and oil to the base of the carpet. This comes back as the carpet dries, revealing the same dirt and stains that were supposed to be washed away the first time. Since you have a dry carpet right away with InstaDry's cleaning, you can resume use of it immediately. Our cleaning solution is also hypo-allergenic, safe for pets, and doesn't require you to put operations on hold while we clean.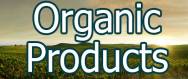 Our cleaning materials are plant based. Not test tube based.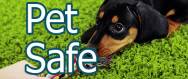 Sparky can enjoy playing on the carpet! No worries about harmful detergents.
Westchase is your home. We get that. That's why we want to make cleaning your home easier, quicker, and better than you've known it to be. Our service doesn't require a whole day like traditional wet-clean companies might need. It won't even require half a day. It only takes a couple hours to give you the best clean, and your flooring is dry as soon as we're done. Our Cleaned Right Guarantee is the assurance you need to feel confident in our service.

InstaDry uses several systems that are certified by major organizations including the Carpet and Rug Institute, Wool-Safe Organization, and Asthma and Allergy Assocation