CARPET CLEANING PALM HARBOR
Why choose InstaDry?
InstaDry will clean your carpets right. Traditional cleaning systems employ a wet clean which uses a significant amount of water and detergent. The detergent does its job, breaking up oils, and the water carries it. The problem with this is there is so much extra water used in these systems that it is carried to the bottom of the carpet fibers, often becoming trapped in the base and backing of the carpet. No amount of extraction can recover enough of this water to properly clean the carpet. Once the carpet spends time drying, some of this dirty water can resurface and leave the original dirty spots visible.
Dry Carpet Cleaning is healthier, better for flooring, and safer. By not leaving water behind, you are increasing the lifespan of your flooring and saving thousands in maintenance costs.

InstaDry uses a different cleaning technology which uses incredibly small sponges. These sponges have just the right amount of cleaning solution to not leave behind dirty water. Specially designed extractor actively brush these sponges deep into the carpet and then back out, scrubbing the fibers of the carpet the same way you would scrub something with a sponge to clean it. The result is a superior clean that also has no risk of the previously mentioned issues of other cleaning methods, as well as letting you get back to your normal routine without the need to wait.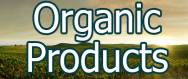 Our cleaning materials are plant based. Not test tube based.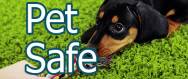 Sparky can enjoy playing on the carpet! No worries about harmful detergents.
The many festivals, high profile Innisbrook Resort and Golf Club, and great local restaurants of Palm Harbor all raise foot traffic considerably. People from far and wide come to visit and you want to show them the best side of your business or home. InstaDry can give you the best looking carpet in no time. The busy lives of those in Palm Harbor don't need to be put on hold for InstaDry. Our cleaning service takes very little time and leaves your flooring dry and ready to handle traffic.

InstaDry uses several systems that are certified by major organizations including the Carpet and Rug Institute, Wool-Safe Organization, and Asthma and Allergy Assocation