CARPET CLEANING LARGO
Largo, your home; InstaDry, your carpet cleaner
With InstaDry you can expect the best clean. Other carpet cleaners use wet-clean systems, which use many gallons of water released into your carpet at high pressure. This process, even after high power extraction, leaves behind up to 20% of the water that was used. InstaDry uses advanced technology which leaves carpets dry right away. With "micro-sponges" our special scrubbers are able to get deep into the carpet without drenching the fibers. The extractor is able to pull these sponges that have absorbed the dirt, oils, and grime from the fibers without leaving any water behind.
Dry Carpet Cleaning is healthier, better for flooring, and safer. By not leaving water behind, you are increasing the lifespan of your flooring and saving thousands in maintenance costs.

InstaDry technology is safe for any type of carpet and our trained technicians are prepared to handle stains and messes of any nature. The result of our special cleaning is cleaner carpet, cleaner rugs, cleaner upholstery, and cleaner air. We call this our Cleaned Right Guarantee.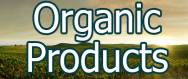 Our cleaning materials are plant based. Not test tube based.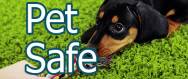 Sparky can enjoy playing on the carpet! No worries about harmful detergents.
We know Largo is your home and you probably work elsewhere. Sometimes fitting in a cleaning around your work and commute is difficult. We are willing to work around your schedule. Give us a call and experience our scheduling flexibility including after-hours cleaning and weekends. You expect the best and we provide. We can easily clean around you if you're still home. Without the need for a large truck-mounted vacuum system, there is no need to run hoses between rooms and no need to clear a large area to work in. Our Cleaned Right Guarantee is the assurance you need that you will receive quality service in every aspect.

InstaDry uses several systems that are certified by major organizations including the Carpet and Rug Institute, Wool-Safe Organization, and Asthma and Allergy Assocation